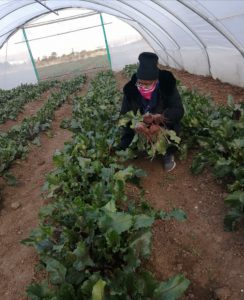 A pensioner and Sonop farm owner Thokozile Boboyi from Queenstown in Chris Hani has hailed the Department of Rural Development and Agrarian Reform (DRDAR) for its consistent support to her farming enterprise.
"I'm grateful to the Chris Hani district office, I wouldn't be where I am if it was not for them," said the pensioner where DRDAR had just spent close to R1m to build four multi bay tunnels after renovating four tunnels last year.
"The support from the department has been enormous because with tunnels, I am able to produce all year round," she added.
Boboyi said after she bought the 12,5ha Sonop Farm outside Queenstown she planted cabbage and spinach spanning about half a hectare.
Boboyi, an agronomist by profession, says the key success to her business was to "invest back to the business after getting income as well as the technical advice from extension officials."
Today, she is planting a variety of vegetables on about 10ha and has two offtake agreements with two big supermarkets – Mabhovula and Spargs. She is in the process of signing a third offtake agreement with a broker "to ensure my produce reaches the market.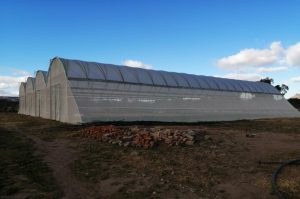 "The cultivars I plant here are recommended by the retailers I sell to because they know what their customers buy. I'm not planting to keep my produce but I plant what is needed by the market," she says.
She says her "limitations to the market" was the lack of a proper packhouse, which is one the key requirements when one is in the vegetable production business.
Asked about her advice to women who wanted to join the agricultural sector, Boboyi said; "I started my business with only R100 that got me a sizeable number of seedlings.
"I'm a pensioner and I used that money on my business while I waited for government assistance. As women, we are the backbone of agriculture and we need to have knowledge so that we can see agriculture as business hence information sharing and research is key"
She urged women to move away from the notion that "government has do this and that for us but start small and they'll see growth and get assistance.