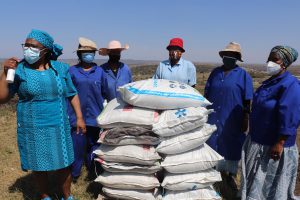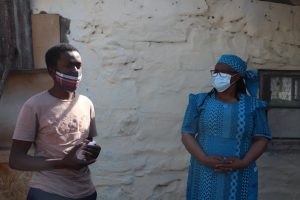 Commitment and willingness paid off for three youth and women owned projects in the Buffalo City Metro when DRDAR MEC Nonkqubela Pieters visited them to donate much needed agricultural supplies.
The visits started in Mountain View Project based in Quzini Village outside King Williams Town where Luxolo Shushu runs a poultry and piggery enterprise .MEC Pieters handed over 20 bags of feed to the young farmer much to his excitement
"I thank DRDAR for the support they gave me as farming is not an easy task but with the support I am receiving it makes things easy" he said.The Department has supported Shushu with 75-one-day old chicks and is continuously receiving technical support from extension officers.
MEC Pieters' second stop was in Mbekweni settlement near Mdantsane Township where Imvelo Yethu women co-operative is based.The project started in 2014 and they are currently using a 4ha piece of land to grow vegetables which they sell to leading supermarkets like Pick 'n Pay and Spar.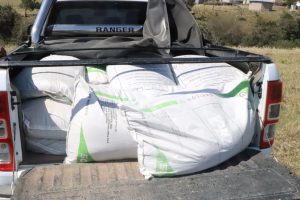 Imvelo chairperson Nolitha Qhabe said they started the project as a mechanism to drive away poverty in their area. "We are able to put food on the table and send our children to school," said Qhabe.
The project received 20 bags of fertilizer to boost their vegetable production. Next was Msobomvu Irrigation, a four-member owned vegetable production co-op based in Newlands. MEC Pieters also donated 20 bags of fertiliser to the project.
MEC Pieters encouraged all the farmers to keep doing the good work in the farming sector and not stop knocking on the doors of government departments for help. She made a call to young people to actively participate in agricultural projects DRDAR MEC brings much needed relief to BCM farmers.