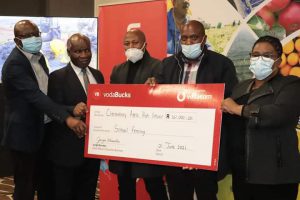 Efforts to instil an agricultural mindset in learners
By Thozi kaManyisana
MEC for the department of Rural Development and Agrarian Reform (DRDAR) Nonkqubela Peiters hailed the relationship and partnership between private sector and government as "milestone in the development of rural people."
Speaking during the award ceremony held in Mthatha for schools that are practising agriculture in the province, the MEC said the partnership between Vocadom, departments of education and DRDAR and commitment of OR Tambo District Municipality "completes" the district development model (DDM) where all spheres of government and private sector work together to support communities.
The sustainable living competition seeks to promote agriculture in schools as part of food security. It is also meant to build an agricultural foundation among learners More than 200 schools have participated so far.
"This partnership completes the DDM and is indeed the milestone in the development of rural people. If all spheres of government spheres are working together, it becomes easier for the private sector to invest and be part of the developmental programme," the MEC said.
"It is befitting to award the schools today on the first day of June because we are paying homage to the Class of 1976 that led us to be free today. We need to walk the talk by coming up with the programmes that encourage youth.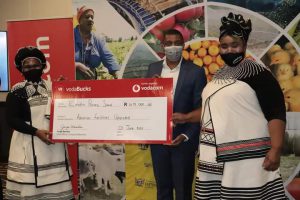 "You cannot have a healthy mind in an unhealthy body hence the learners need to take this subject seriously and we need to work together with education department to ensure agriculture is taken seriously."
MEC Pieters said government appreciates the work done by the private sector in supporting development, adding that Vodacom has come up with "a brilliant initiative that is appreciated because if you focus on education you are developing the country and the continent."
OR Tambo District Municipality Mayor Thokozile Sokhanyile said: "Agriculture for rural communities is essential and if we start at school level, it will be massive hence as the municipality we will have a team that will be part of this initiative working directly with the Mayor's Office," she said.
Vodacom provincial managing executive Mpumelelo Khumalo praised the officials of DRDAR, who he said they have "worked hard together to ensure school kids are knowledgeable about producing food.
"It is fulfilling to work with government and as a private sector, we have a pivotal role to play because I believe as a collective we can do more. Our team is passionate about working with government and the good health and wellbeing of children is critical in the education hence this programme is close to our hearts," Khumalo.
Committing Vodacom to continue to work with government, he said the introduction of technology in agriculture that includes access to markets or weather trends at the fingertips was "very essential to make agriculture smarter and the partnership with government is the pillar to drive the social development in our country."
Department of Education director for school landscape management, revitalisation and rural education Amos Fetsha said at least 131 schools had participated in the programme where they seek to "instil and foster love for agriculture" from a young age through food gardens.
He said DRDAR came with its technical expertise and "brought light to the programme" where Vodacom supplied gardening tools and seedlings.
Vodacom has also supplied a first prize of a borehole, a second prize with revamping ablution facilities and DRDAR provided fencing as a third prize.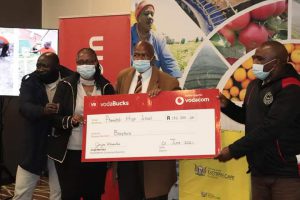 "We want to educate the nation about the importance of agriculture in economic growth and also the career of choice to young people," he said.