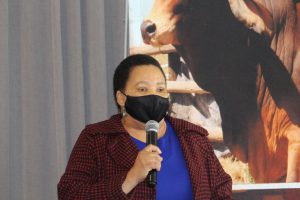 Empowering Youth in Agriculture
As we draw a close towards the youth month , the departmental special programmes unit's youth desk coordinator Ms Vuyo Roloma  working together with sister departments and government agencies like NYDA converged in Western district to engage and inform young people about the opportunities available in the various organisations
Welcoming the delegates,  Mr Nyokana District Director in the Western Region said " The department continues to support young people and this is evident through the formation of youth in agriculture (YARD)  in 2016. This has created a platform for young people to make their mark in the agricultural space by attaining  awards from Provincial and National Competitions.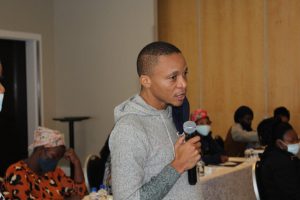 Mrs Manitshana, Director for Special program advised the youth to apply in the recent advert  issued by the department.
" Through the National  grant funding like CASP for infrastructure, Ilima Letsema for food security and Siyazondla  young people are supported "concluded Manitshana
Agricultural  graduates are also placed in commercial farms for a  24 months period   and are encourage to finish the two years with a business plan were they are able to start their own business.
Siyabulela Zondani from NYDA  and  Zungu Mene  from DEDEAT also shared the support they  provide and how young people can access the information.
Key challenges raised by the youth
     Land ownership
     Assistance in filling the application forms for funding
Replying on behalf of young people in the region Thulethu Nombona , appreciated the opportunity that has been given to them.
He promised that they will spread the word to those who were not able to attend, she also added that "as young people were are capable of making this sector fashionable and  we are going to do our  best with the opportunities given to us"