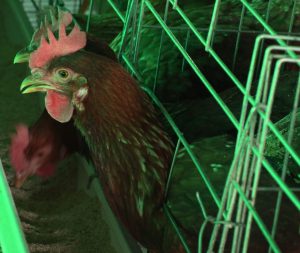 Government intervention becomes lifeline to poultry farm
WITH South Africa currently experiencing untimely power outages that are attributed to dilapidated electrical infrastructure, many businesses whose operations customarily depend on the availability of electricity have either had to close or suspend sections of their operations to avoid wastage.
It is no doubt that technological developments have come in handy in the improvement of quantity and quality of production; and the agricultural sector which is crucial to both the country's economy and livelihoods of citizens is one of the key beneficiaries to these advancements.
However, since the dawn of power shedding by the country's power utility, the sector has suffered immensely with the less equipped developing farmers being the ones who feel the brunt the most.
Pilisa Fadana who runs a poultry farm in Haga Haga where she breeds chicken from electrical incubators to fully grown chicken that she sells to both formal and informal market in the Buffalo City Metro is back on full swing with a renewed hope after her business nearly closed down.
Fadana orders fertile eggs from a Johannesburg-based hatchery and incubates them in her Mhlelisa Farm. In the farm she rears broilers, boschveld, orpington and different breeds of layers.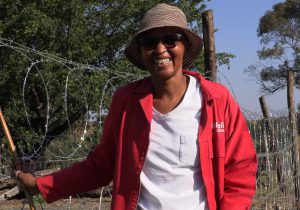 Her business was on a brink of closure when she was hard-hit by power outages that saw her suspending the chicken hatchery services of her enterprise. But the Department of Rural Development and Agrarian Reform has since given Mhlelisa Farm a lifeline through its Covid-19 relief fund which Fadana used to purchase 230V (5.5 kW) generator that feeds power to both her incubators and six chicken houses.
"Incubators always need to be powered when there are eggs inside and a 5-minute outage can be catastrophic. As much as I can't remember the loss in figures, but I suffered severely when load shedding was implemented because we'd go two to four hours without electricity. The eggs would be spoiled even the chicks that have just hatched would die from cold while the few that survived wouldn't grow at the expected rate," said Fadana.
Fadana further used the disaster relief to reinforce security measures in her farm like CCTV cameras, feed milling machine, razor wire and used the remaining to buy feed.
"Almost all the production machinery in the farm uses electricity –from the borehole that we use for water to incubators, including lighting and heaters in our chicken structures," she said.
The 54-year-old who hails from Ngcobo ventured into farming on a state-leased farm in 2011 following a horrific car accident in 2009 that kicked her out of her job where she was hired as a banker.
But thanks to her experience in subsistence farming, Fadana had to learn the ropes of the industry and trade at a commercial scale.
With only sheer determination and maternal instincts, she rose to bigger stages and bagged awards in the categories of both emerging farmer and subsistence farmer.
"Being honoured is motivating. It's a way of saying 'we see you. And you are on the right track'. Receiving the awards pushed me to work even harder on myself. But being a mother who has nurtured babies into adults has also helped me in the caring of my livestock," she added.
To this day Fadana is just inches away from clinching life-changing deals of supplying one of the country's biggest chain stores –a development which she couldn't dwell much on due to contractual matters.
"The support I have been receiving from the department has brought in consistency in my business as far as production is concerned because now I am never out of stock. I am currently working on adding more chicken structures so I can be able to meet all the demands of the market. I have also managed to negotiate deals to supply some international businesses that are located in East London but the deal is on its infant stages and we are yet to sign on the dotted line," said Fadana.
The family-run business employs four workers on a permanent basis but with expansion on the cards, Fadana foresees more opportunities.