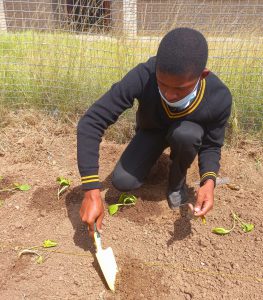 MEC spreading love agriculture gospel
By Thozi kaManyisana
MEC for Rural Development and Agrarian Reform (DRDAR) Nonkqubela Pieters continued her Back to School programme in the Sarah Baartman District Municipality where she's preaching "Love Agriculture" gospel to learners.
The MEC visited Ikamva Lesizwe Combined School in Kenton on Sea and Nombulelo High School in Grahamstown where she handed over school shoes and bags to 60 disadvantaged learners.
In encouraging agriculture the MEC donated agricultural implements and seedlings for the schools food gardens in a bid to promote food security and agriculture practices.
Principal of Ikamva Lesizwe Combined School, Khangelani Ngqamani said "agriculture is a popular subject here and it carries more weight.
"Eastern Cape is a rural province so agricultural science in schools is very important.
"I'm very happy about the visit and donations," he said.
MEC expressed "joy" that the school was doing agriculture science as subject, saying the Sarah Baartman District Municipality was a farming area.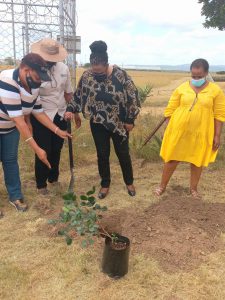 "Agriculture is very important hence we're encouraging more schools to do it as a subject. Leaners should know there are different and important fields in agriculture. Agriculture is life, we cannot leave without food and that's the reason why we promote love of agriculture," she said.
Pieters further motivated learners, saying they should make "choices that propel you to do better things in life despite your background."
"As a department of education we appreciate your generosity and this is very encouraging. Learners will have an insight of Agriculture," said Mandisi Matyholo who heads education in Grahamstown.
SGB deputy chairperson in Nombulelo High School, Siphiwe Kate "welcome this gesture and it has made us to be proud. "This is life changing."
MEC stressed that "every citizen has a responsibility to ensure leaners are educated and schools are taken care of."