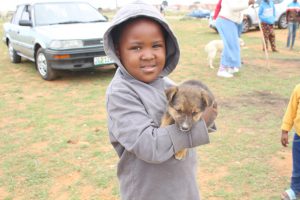 By Thozi kaManyisana
MEC for Rural Development and Agrarian Reform (DRDAR) Nonkqubela Pieters called on the departmental officials to "ensure there is 365 days" awareness campaign to educate communities about the dangers of rabies. We will continue to raise awareness 365 days a year to educate people about rabies, so that they observe the symptoms in their animals " she said.
The MEC was speaking during the commemoration of the Word Rabies Day in Motherwell in Port Elizabeth where there has been rabies outbreak that claimed two lives after a 5-year-old and a 9-year-old boys were mauled by infected dogs. DRDAR Vet Services Chief director , Dr Cebisa Mnqeta said the target for 2030 was to have "zero human infection.  "To reach that feat everybody from community leaders, politicians and churches should be involved," he said.
"The message we should be giving people is that it is important to seek treatment immediately after being beaten by a dog. Rabies is fatal but it is preventable," he said citing the problem of stray dogs that were spreading the disease.After learning about two more deaths in the Buffalo City Municipality, the MEC said "one death is too may hence we need to intensify awareness."    "We cannot afford to lose people's lives," she added.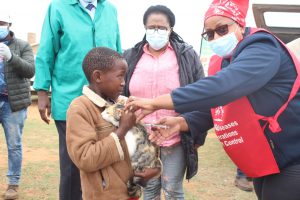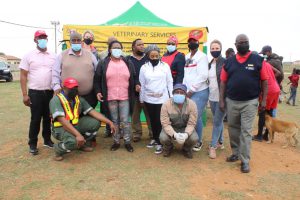 Residents of Motherwell came in great numbers to have their dogs vaccinated and one them, Zuzani Tembani (34) expressed joy that the department was vaccinating their dogs and cats."I am very relieved to have my dogs vaccinated because I was panicking. It is important that pet owners know the status of their dogs or cats' health," he said.The Rabies Day is celebrated Annually on September 28 and this year's theme was: "Facts not Fear" with the aim of empowering communities with knowledge.