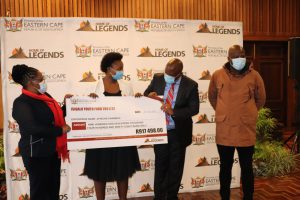 Financial breakthrough for young cannabis farmer
THE Eastern Cape government ,through its Isiqalo Fund meant to boost youth owned businesses in a bid to fight unemployment and poverty today handed over a cheque of R917 498 to a young cannabis farmer from the Nelson Mandela Metro.
Zozo Tshaka (33) is one of a few black youths who are licensed cannabis farmers in the countr. Tshaka is venturing into cultivation and agroprocessing of the cannabis plant.
Today, Premier Lubabalo Mabuyane and Eastern Cape Department of Rural Development and Agrarian Reform MEC Nonkqubela Pieters officially handed over the cheque to an elated Tshaka during the Preimer's post SOPA engagements in the city.
The Gqeberha resident started off with an accounting degree at the Nelson Mandela University but switched to agriculture which she believed was "gold".
She said she has been pursuing her cannabis business doing research on CBD oils and production and explore primary and secondary production of the commodity.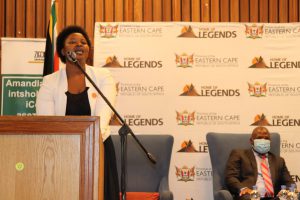 Upon receipt of the cheque, Tshaka couldn't not contain herself, "I am so grateful for this fund as I took a step of faith leaving my profession starting something believing that it is gold".
Her farming activities will be conducted in Elands Rivier in Uitenhage.