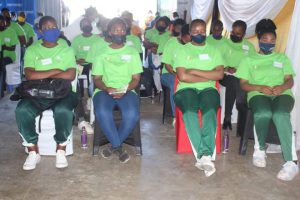 Youth camp  entice youngsters into agriculture
Initiatives to spark the interest of young people into the lucrative agriculture  sector that has also proven to be an economic driver in the Eastern Cape are at play.
 The Eastern Cape Department of Rural Development and Agrarian Reform recently joined forces with private entities on a youth camp intended to spark interest for agriculture among youngsters in the province.
The two-day youth camp  took place in Geluk Game Farm, Middelburg under the "Open your Eyes, open your Mind, open your Ears, you are a Walking Potential" Theme.
A group of 54 pupils formed part of the camp that is set to be an annual programme. The young minds came from different schools in the Chris Hani region.
Founder of the agricultural youth camp, Nokhanyo Maceba said she had to approach schools and pitched her intentions  to the schools which gladly bought into her idea and  released a certain number of pupils and that was the kickstart of the project
"The project is targeting school going agricultural learners especially those that are in agricultural schools across the province and  those  learners  that are doing agriculture as one of their school subjects," she said.
"The agricultural student camp is going to be an annual event where learners are exposed to different disciplines and ample of opportunities in the agricultural sector.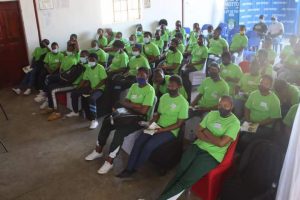 Agruse's vision, the non-profit organisation that leads the youth camp,  not only contributes to the development of the young person through the matric pass rate but also inspire them to choose agriculture as a career of choice .
Encourages  and expose them to partake in all opportunities  in the sector so that they can also be job creators instead of employees.
"Agriculture is significant contributor to economic development and the economy of the country and Agruse working with DRDAR and DALRRD and other stakeholders can contribute significantly to the plight of high rate underdevelopment and unemployment that the country is grappling with", said Maceba.
The pupils who took part in the camp didn't go home empty-handed as they received certificates.